The London Fashion Week review
We have just seen Fashion Week and a sneaky peek at what's to come for us in spring and summer
2013! I've been checking out some of the big designers and there have been some really adorable
pieces on show. We have seen a lot of prints and geometric shapes especially in the case of Sass
and Bide's cheeky burlesque inspired short dresses! Maria Grachvogel's collections of pastel and monochrome inspired dresses have some amazing feminine aspects to them. As for accessories I love the Anya Hindmarsh Satchel style bags with neon shoulder straps too.
There's a lot to look forwards to, but spring and summer 2013 seems like an age away! What about
over the coming months? Here are some of the top trends to help you look hot on those cooler
days!
Houndstooth/Checks and Tartan
This is a huge trend over the coming months; we are seeing a lot of tartan and check patterns. You
don't have to be part of a highland clan to rock that tartan on your six inch stilettoes! Houndstooth
is also going to be huge this season and not just on coats. Think oversized and asymmetric black and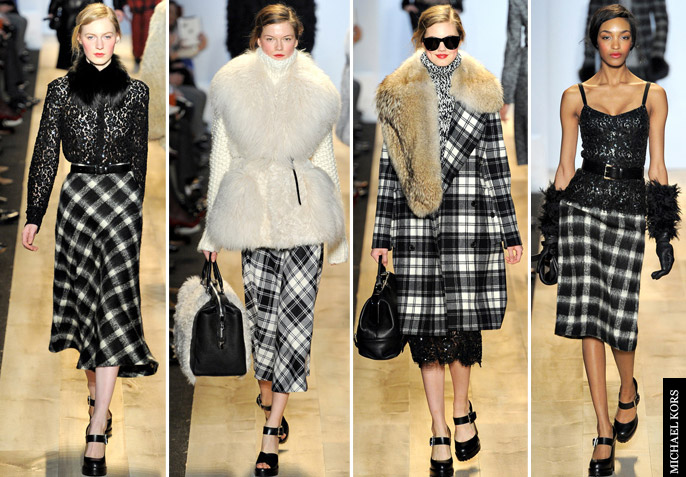 white patterns on dresses as well as accessories; mix this up with your tartan rara skirts or fitted
jeans.
Wedge heels and Flatforms
The last time we saw flatforms was back in the 1990's when the Spice Girls rocked those towering
platform trainers. Without a heel they were named the 'Flatform'. Over the summer we saw some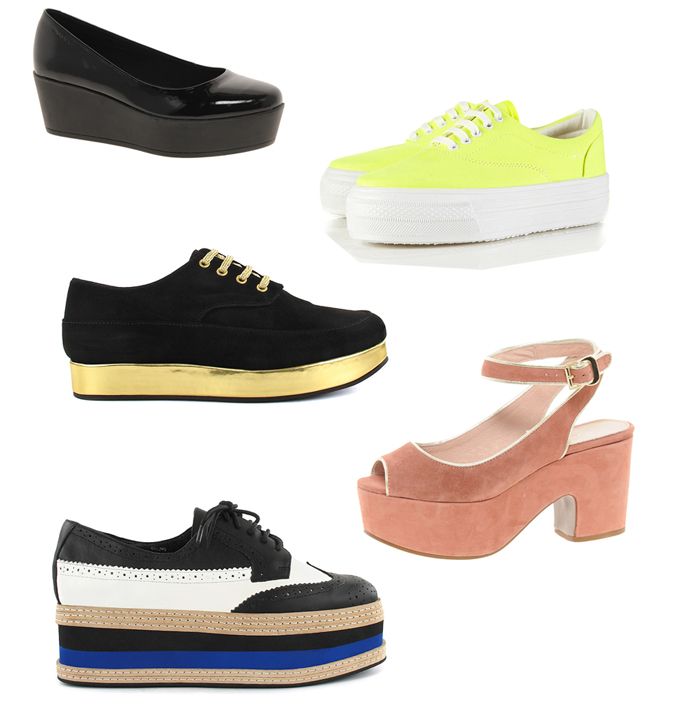 absolutely gorgeous summer shoes, the trend is still going strong well into the autumn. Don't go
throwing those peeptoe or sandal flatform to the back of the wardrobe just yet. Instead try wearing them with some patterned woolly tights? Add some legwarmers around the ankles for added warmth and a quirky style.
Peplums
Once a reserve of those wanting to relive those Joan Collins Dallas days; we saw the peplum backwith a vengeance over the summer. On those bright colour block and floral dresses during the summer months. The shorter skirt over the longer skirt style is very in and does amazing things to any girl's waist regardless of size and shape. Perfect for those 'straight up and straight down' figures adding shape while also great on those curvier girls.
Motifs
: This is another very popular trend this season; we have seen everything from cats to oddly
moustaches! It's anything goes when it comes to motifs. Some may consider animals on clothing
to be childish and a little eccentric maybe, but wildlife motifs are everywhere this season. Foxes, owls and rabbits can be seen on sweaters and scarves as well as accessories! Call it revisiting ourchildhoods but we love them! Why not sport an animal motif that's most like you? Are you as cunning as a fox? As wise as an owl or fluffy like a cute little bunny? Take your pick of this season's
animal motifs
!
By Hema